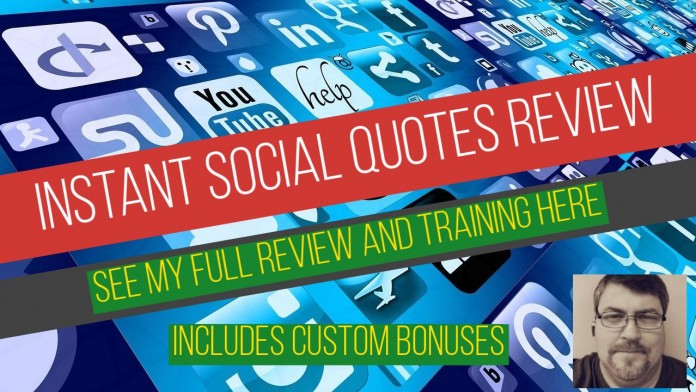 "Only I can change my life.  No one else can do it for me"
–Carol Burnett
You see…not only do I
try
and inspire folks, they do the same for me every day.
There are some days that I need
encouragement
and that little nudge to push me forward and at other times, I'm doing the nudging.
Do you ever
wish
you could motivate others or find those catchy quotes for just the right type of encouragement?
What if you had a tool that just spit them out for you? 
The great thing about motivational quotes are that they work in ANY niche you want them too in a
neutral
setting too.
Your own little inspirational quote factory…yeah that probably sounded stupid.
Here is a quick review video I created for you that shows you how to crank out dozens of these images that can even have your own branding on them.  It takes about 4 clicks to churn out 1, 5, 20 or even 50 of them at a time.
By the way…one of the bonuses I created for this tool is a complete "Business In A Box" model that you can use to create and resell branded quote image bundles and keep all the profits.
The offer went live at 9am EST today, January 9th, so go take a look and start churning out that motivation like a machine!
#instantsocialquotes