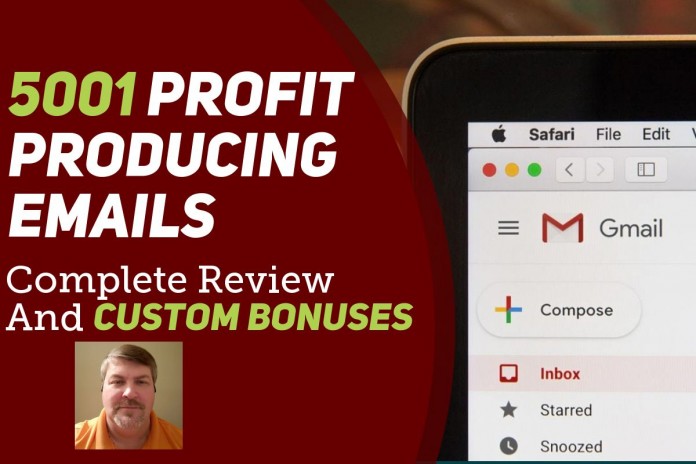 Just wanted to shoot you a quick email about emails…
I know, that sounded kinda goofy, but it will all make sense in just a moment.
Originally, I was planning on really keeping this to myself and using these along with the rest of my email marketing methods, but I decided to share it with you guys because you can ALL benefit from it immensely.
My friend and email marketing legend, Matt Bacak just released a dime sale of his 5001 profit-producing emails.
As a matter of fact, these are the exact same ones that he has used to produce millions for himself over the last two decades.
It's like stealing fire from the Gods…
…like finding an undiscovered fat vein of gold to tap…  
…like being able to print money on demand…  
What is it?
He has put together 5001 proven, split-tested emails, profit-producing emails that have made him an email marketing millionaire…
As a matter of fact, he's one of my mentors that I have followed over the years along with Andre Chaperon, Eban Pagan and Ryan Deiss.
He literally packed in EVERY one (that he could find) that he's sent in his last 22 years online…
Today, which is also his birthday, you too can pick up this glittering gem… if you hurry… for a SINGLE digit price… (way less than 1 cent an email)…
"…Why create mediocrity when you can copy genius? Matt really gets email marketing… I also just picked his entire funnel… "
One other thing you can also do if you pick these up, is to model them as your own and put them together in an email marketing course if you wanted.
Here's a quick review video I did of it, along with four custom bonuses from my own email products that I'm giving you, if you decide to pick it up during this dime sale.
#5001swipes