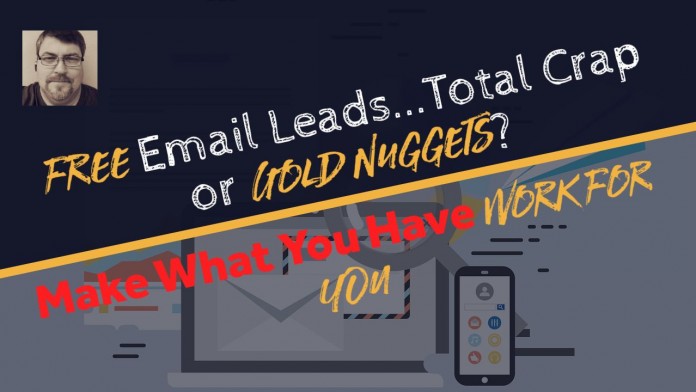 So many programs out there today offer free leads in one way or another.
At times you probably wonder where these leads come from or if their total crap or not.
There are gold nuggets with any lists or most lists of leads.
It's how you mine for that gold and how you nurture those leads that gives you the conversion.
I created this training video to address some of the common trends and complaints that I hear from people talking about the quality of the leads.
I consider any list of leads that I get from other sources that I don't control as cold leads and suspects.
It's up to ME to warm them up and turn them into a prospect and a potential sale or some conversion from there.
Take the time to go through this video and pay attention to what I'm talking about.
I'm not just rambling or talking about a subject that has no meaning. I talk about your approach in your mindset of where you should be with leads.
Here is document I reference in the video training: 
Go out there make something happen with what you've got.