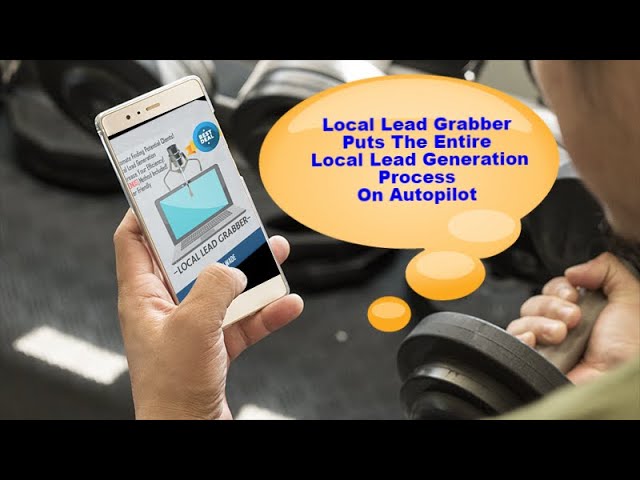 Hey guys I have a neat little tool for you that I actually forgot about it this thing's been around for I think since 2016.
I had originally purchased it to build some CPA landing pages and some other stuff way back when, but it's a squeeze page designer and it's all online and it's now completely free.
If you go create an account cost you nothing to create one and why i think this is a cool tool for you it's because I've been able to spit out really slick looking clickbait images for OTP phantom using this guy so if you'll hang with me for just a minute i'll show you how to make one really quick. It looks really good and you can plug it into any of your phantom campaigns. I'm not actually going to plug it into a phantom campaign I'm just gonna create an image so you can use your imagination on how to go from there.
If you've used OTP (Organic Traffic Platform) Phantom already, let's go ahead and login and I will go login as my account.
I've still got an agency account from when I purchased it way back when but let's just go build a brand new page. When you log in here just click on create now if you want to use it to build some squeeze pages you can. I don't think they're mobile responsive but they look kind of sexy. I'm using it for a specific purpose in mind here, so we'll go create a new page and let's go find that page over here and click Edit now.
I really don't care anything about the page that I'm creating because it's  not doing anything fancy with it other than making clickbait images out of it for phantom.
So I'm going to come over here under controls and I'm gonna click on templates and it's gonna bring me up a list of a whole bunch of pre-made templates that sit here. As you can see there's some for just about every occasion that sit inside of here and we're just going to go find a design.
I'm looking for something that might be interesting  .  There are so many kinds of templates,  you don't even know where to start there's so many of them.
Tell you what…let's come back up here to the top and this was kind of cool I was playing on this one earlier we're just gonna click on this design and you can see it has a logo image up here but we don't really care about that.
What I care about is this brown area to use as my clickbait image. I might even include this stuff over here I don't know yet but here's what the page design looks like what's neat is I could real quickly and easily go edit any of this text and put it here so I would be able to quickly and easily. Let's type "my special offer" and let's get rid of that one you just right-click on it so you delete there.
So let's say this was my offer I wanted to put inside of phantom to use as my I clickbait image. I don't want to do an Add to Cart, so I'm gonna remove that now you can choose other clipart.
I actually had to go find myself one that says "click here". there's a downloads, subscribe and a whole bunch, but there were none that said click here so I'm actually gonna drag an image over here and go select one that I put out here earlier.
I chose a transparent PNG to use so you really can't miss this one. So now what we've got is a skeleton of a clickbait image so I'm going to save my page and click preview page now.
If you don't have Snagit deluxe or one of those that's ok for the example here I'm going to use the snippet tool built into Windows so I'm gonna go select an area so I'm just gonna say I want this area right here and presto I'm done.
I would go save this as an image file wherever I want it in this now becomes my clickbait image.
So now I've got everything I need to go plug into a phantom campaign. Now this would have taken me a while to do manually, but I just wanted to show you how quick it was to make one of these. You could pick any one of these designs that you want to out here and once you do you just choose that template load it drag and drop some elements maybe you wanted to put a coupon code out here for someone and you wanted to. Put a click here to get your to redeem your coupon okay you could do the same thing there and snap an image of it and you're ready to go.
If I wanted to drop some other element in here I could drop a YouTube video in there. I could drop some other buttons in there.
Here's the clipart library as you can see there's all kinds of things you could drop in there and use maybe it's a orange button to resize them put them wherever you want and you're done. And now we've got a a clean-looking design that we could use as a clickbait image.
So I thought I'd share that with you hope it helps you some I will put the link to it down below this particular video so that you know how to go create a free account.
As found on Youtube